Prize
Multi-staged pilot plant for liquid phase membrane separation processes
Background
Membrane separation technology offers a multitude of advantageous process characteristics in the field of separation/product upgrading/product recovery when compared to other state-of-the-art technologies. These advantages comprise:
Separation without phase changes
Simplicity and stability of the operation
Easy scalability of the process
Attractive process economics
This assessment applies both to liquid phase and gaseous phase separation tasks.
If an existing process technology is to be substituted by membrane technology or if membrane technology is considered as a possibility for a new process, demonstration and system evaluation on a real-world-basis is one of the most essential topics. That is why a demonstration plant capable of processing real solutions is a highly valuable asset. Also the mobility of such a plant and the possibility to operate it under field conditions is an important feature.
TVT has developed and commissioned a multi-staged pilot plant for the demonstration of various liquid phase separation processes. The pilot plant offers the possibility to investigate membranes and their performance regarding water removal from aqueous solutions and therefore product concentration or product recovery.

Figure 1: Pilot plant
Pilot plant
The pilot plant was built in containerized form thus allowing the flexibility of relocation to any industry application. The pilot plant consists of three membrane separation stages operated in parallel or serial arrangement. Each membrane unit can be operated independently and is designed to treat volume flows of up to 300 l/h. The pilot plant is PLC based and fully automated.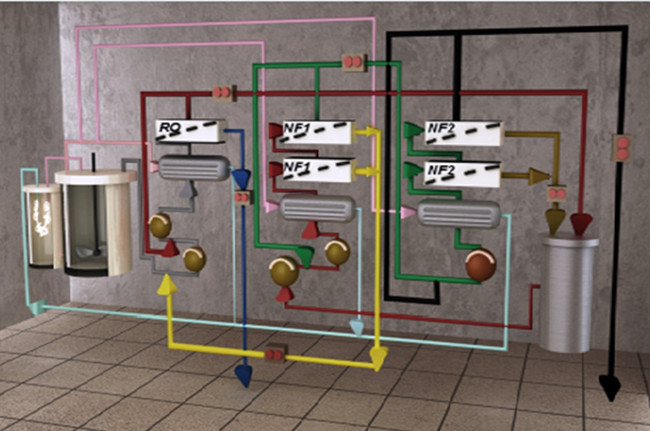 Figure 2: Schematic illustration of the pilot plant
Applications of the pilot plant
Sugar industry
A modified multi stage process is capable to concentrate thin sugar juice from 15°Brix to concentrations of >35°Brix and sugar losses can be reduced significantly. Despite of the better performance of the multi stage processes membrane-based systems consume less energy per unit mass of water removed from thin juice than evaporation. Additionally, substantial savings of thermal energy have a positive effect on CO2 emission and will help to assure the sustainability of sugar manufacturing in case of future, more stringent environmental regulations.
Dissemination
The concept of the PRIZE prototype was presented to the public at the Hannover Messe 2014, the largest industry fair worldwide. It was showcased at the Vienna University of Technology shared booth.
The leaflet for the Hannover Messe 2014 can be downloaded here.